Breville is an Australian owned world leader in culinary appliances including espresso machines, food processors, mixers, kettles, toasters, blenders and juicers. The company's ongoing success is due to its focus and commitment to product design and innovation.
Formswell's Dan Armstrong was involved in the design and development of the BFP800 Breville Food Processor (Kitchen Wizz Pro) from initial sketch through to final product.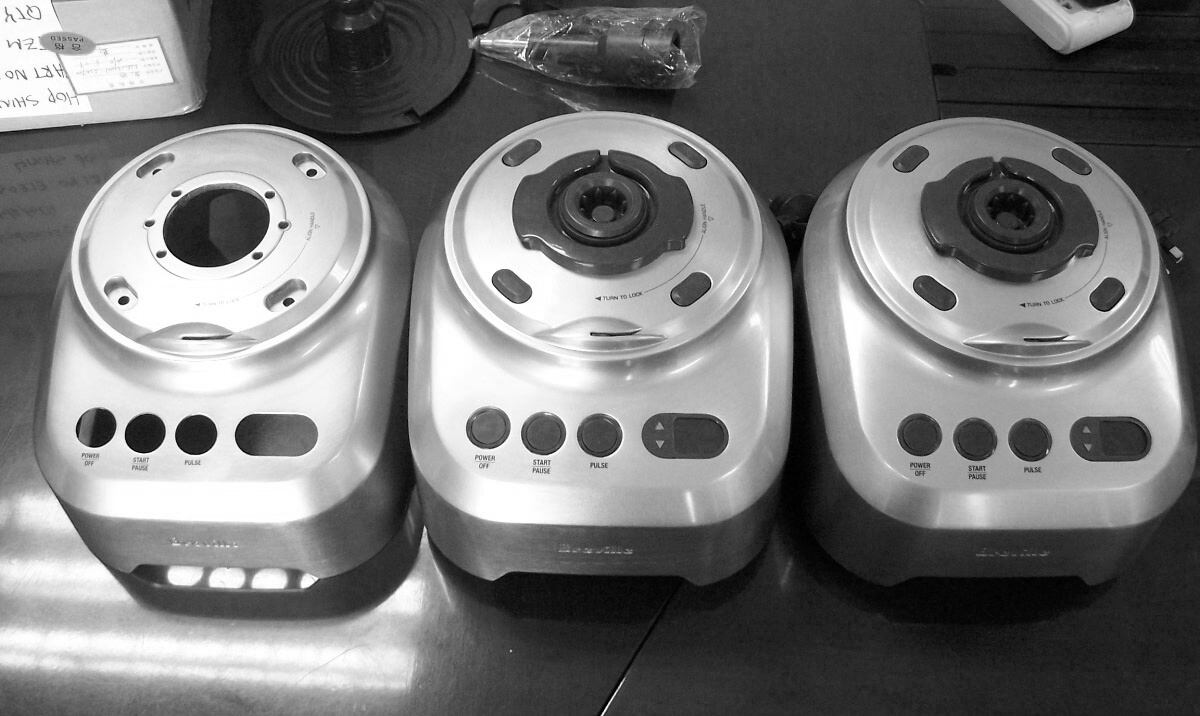 12 month design process included: market research, competitor testing, concept sketching, 3D modelling, prototyping, life testing samples, overseas supplier liaison, engineering, patent applications, instruction booklet recipe development, packaging design, marketing solutions.
Utilising a strong Breville design language, great management level direction and a rigorous research and design focus, a truly beautiful and useful product has been crafted which is not only leading the market domestically but has broken through the very competitive food processor category in the USA.