Client
Major Projects Canberra
Through continued collaboration with Spatial Media, Formswell was engaged to create high-quality, indicative, early-concept-design 3D visualisation renders for both media and Ministers Office communications.
The ACT Government is delivering a world-leading Canberra Institute of Technology (CIT) campus and new public transport interchange to the Woden town centre. CIT Woden will provide a 22,500m² world-class educational facility for 6,500 students each year, delivering excellence in education and learning outcomes.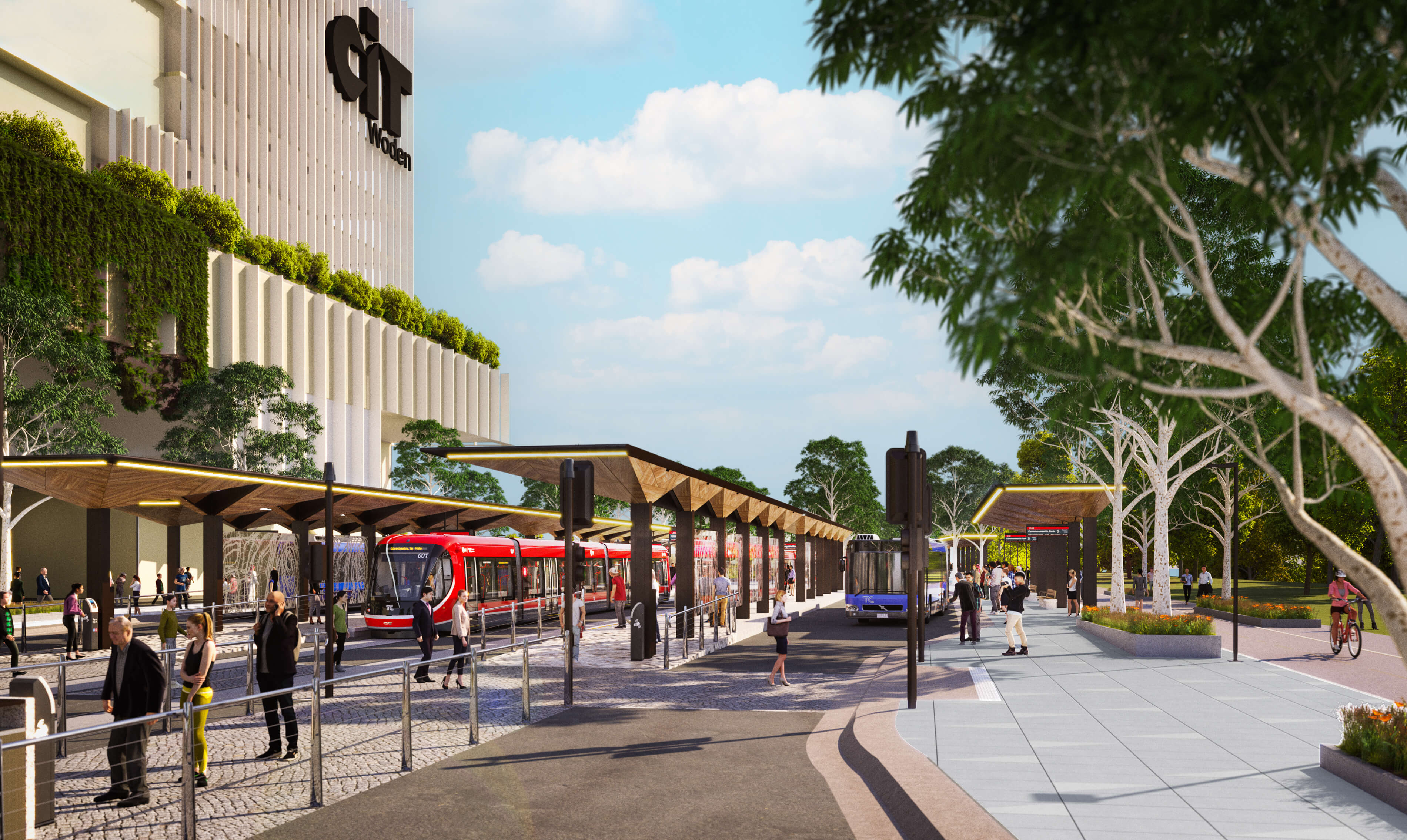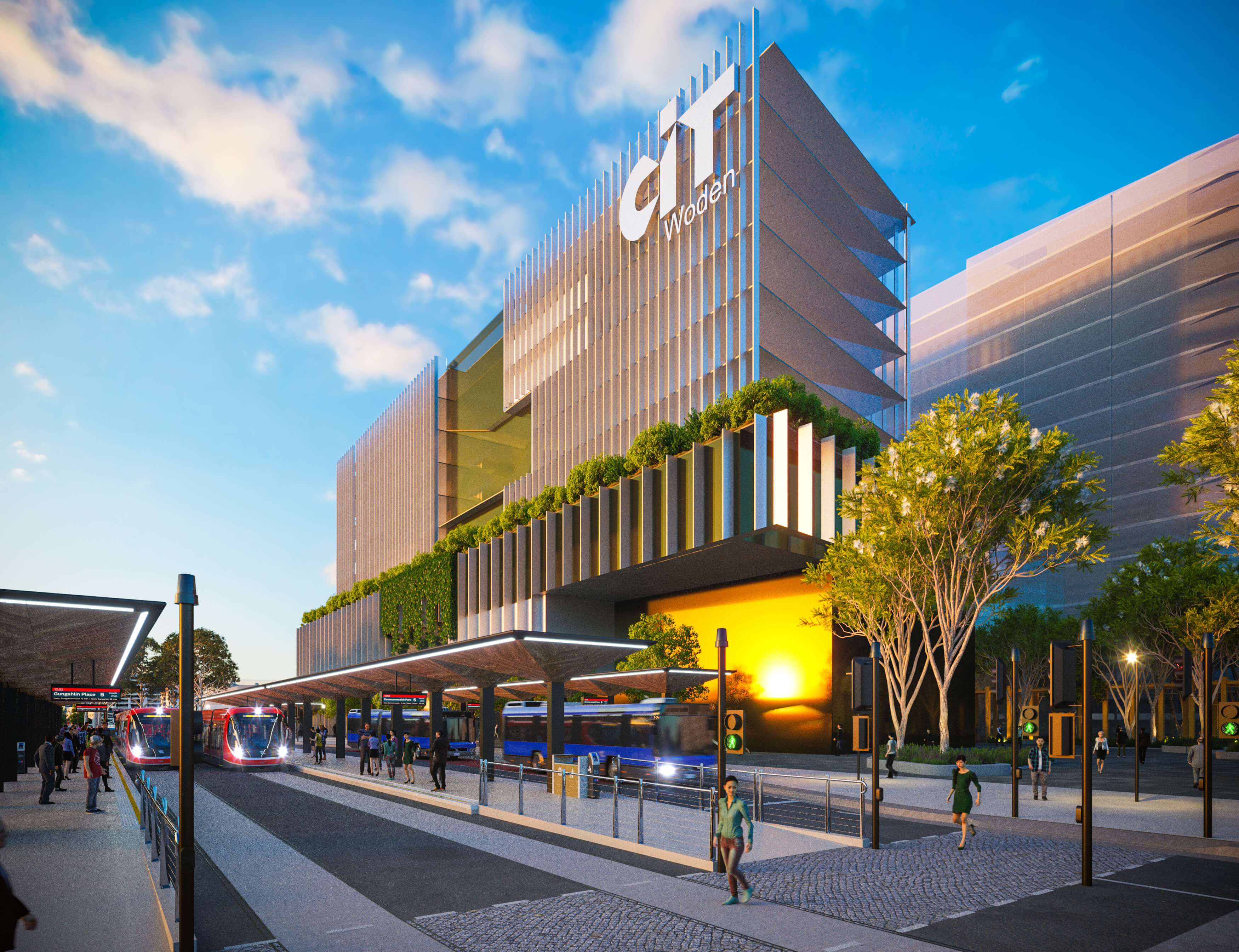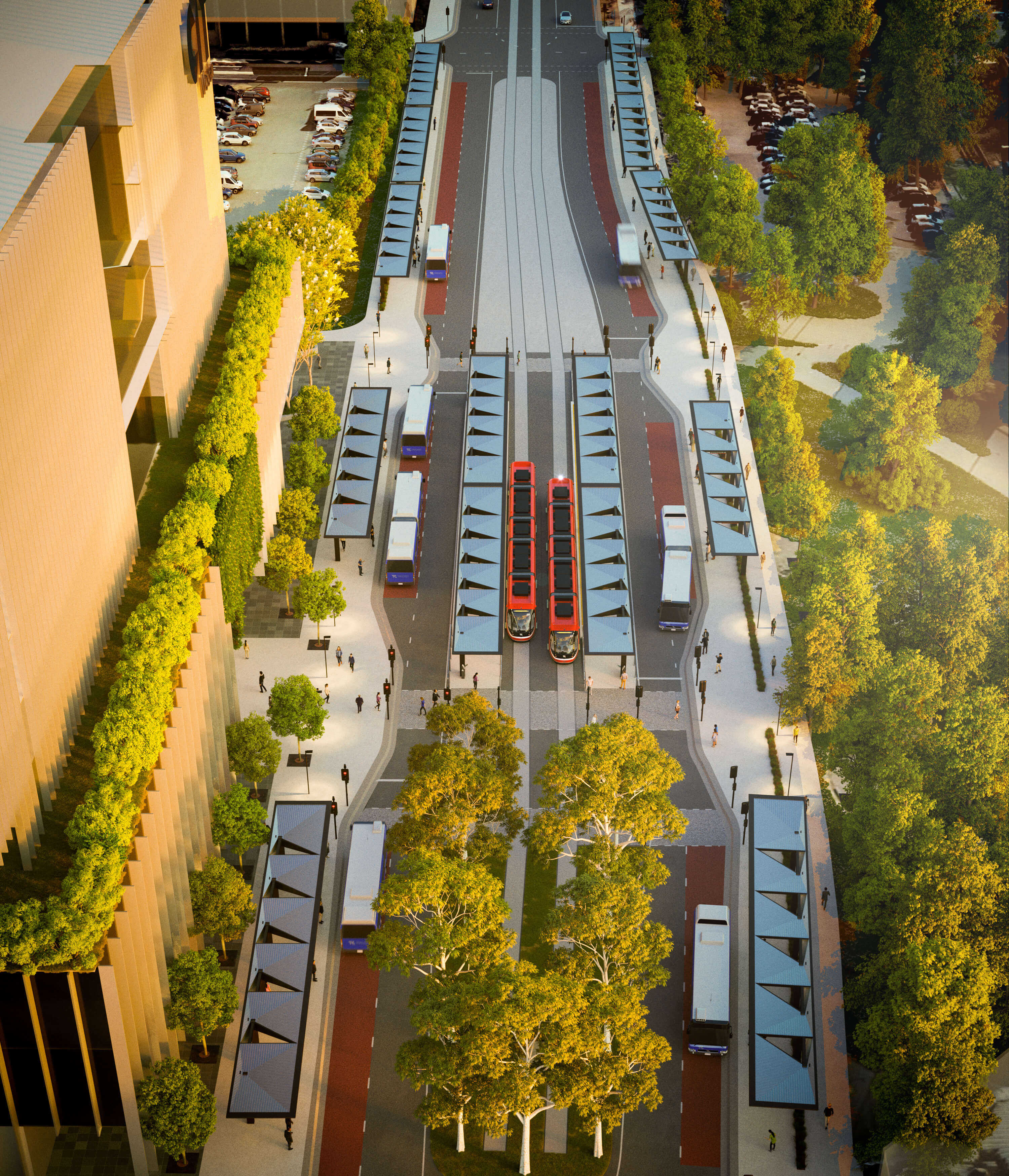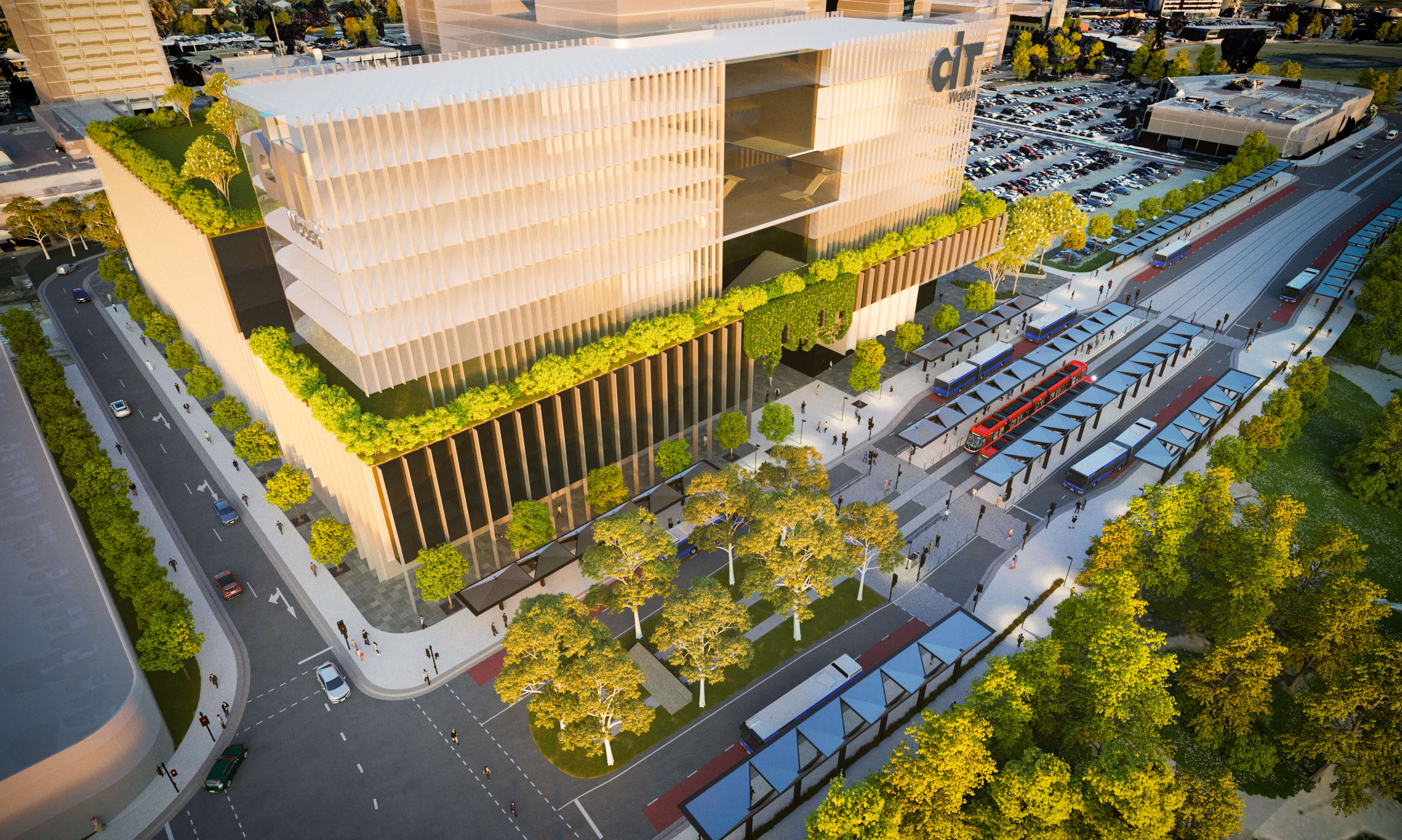 Formswell also collaborated with Spatial Media as a part of this project to create a bespoke 'Virtual Engagement Room'. The approved educational hub is set to transform the town centre, with major developments being considered for a public transport interchange, accompanied by significant road upgrades.
The Virtual Engagement Room showcases the scope of proposed developments through comprehensive documentation and media. Attendees can quickly sign up for project updates and are encouraged to 'have their say' by leaving feedback.